About Us
This Pohotoshop's version of Loreum Ipsum. Proin gravida nibh vel velit auctor aliquet. Anenan sollictudin, loreum quis bibendum auctor, nisi elit.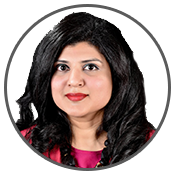 Gayatri Tribhuvan
Completed Engineering in Computer Science from VTU Karnataka, MS Comp Science, Freiburg, Germany
MBA from Indo German Chamber of Commerce
Polyglot, speaks 11 languages, German up to a native level. (C2)
Advanced language teaching skills honed by training at Horizonte Institute, Germany
6 Years in IT Industry, India & Europe.
Has worked in companies like Mercedes Benz and has handled Audi, Nissan, BMW as clients.
8 years in Language Training German & French.
Speaks Advanced French and has been rated as one of the best teachers for both German and French in Bangalore- for both individuals and corporates
Self learns a new language every year
First Indian from India who blogs and writes for international language learning platforms
Empanelled trainer with Robert Bosch India (RBIN)
Professional Indian Classical Danseuse www.gayatri-tribhuvan.net
TEFL/TESOL certified (Teaching English as a foreign language certification from Canada)
MK Tribhuvan
Has helmed large manufacturing companies in India and Europe in the areas of Consumer Electronics, White Goods, Material Handling and Engineering.
Founder of Bizmentors Pvt Ltd (etsd.2004)
www.bizmentors.net
B.Tech, from IIT Mumbai and MBA from IIM Kolkatta
Has worked as MD and CEO in companies like BPL, Crompton Greaves in the past, and possesses solid manufacturing experience in OEMs like Godrej and Tata.
Polyglot, speaks 9 Languages.
35 Years in Manufacturing & IT industry, India,USA,Japan & Europe.
10 Years in Training & Coaching corporate
Executives.
Certified & Practicing Leadership Coach.
Successful Entrepreneur.
Empanelled trainer with Robert Bosch India (RBIN)